Dressing up is always fun, but it becomes really interesting when you have to dress up for Halloween and give yourself a spooky look. Following are a few spooky and ghostly looks to try on your next Halloween party.
Gothic Halloween Look For Women
Gothic style is the source of inspiration for fans of original Halloween disguise. Using simple clothing to create retro dresses, the Gothic look is bound to be accompanied by proper makeup, giving people a sense of disguise. Just don't forget the lipstick and black nail polish. To top it off, scary contact lenses might elevate the look and take it to the next level.
Children's Spooky Look: Simple Ghost Halloween Look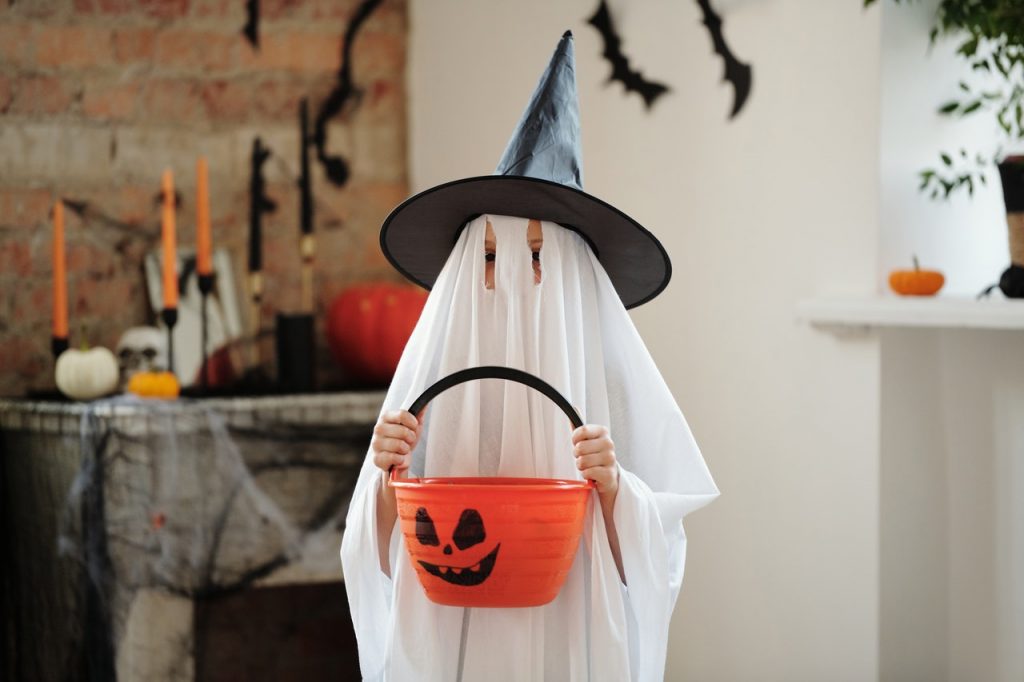 In recent years, vampires and undead have been some of the most popular horror characters on the night of October 31st. However, with the return of ghost movies, there is no better costume for kids than to drape a white sheet over them and cut out some eyes and there is a simple and easy spooky look for children.
Evil Queen
The evil queen is the villain in Grimm's fairy tale "Snow White". The queen is Snow White's stepmother and plans to kill the princess with a poisoned apple. The role is very popular and is portrayed in the film by talented actresses Charlize Theron and Julia Roberts.
Captain Jack Sparrow
Do you like to dress up as a pirate? These are some of the pirate costume options in the movie "Pirates of the Caribbean."
Captain Jack Sparrow seems to have some "cuckoo" in his head, but when we dress like pirates, he is our first choice. You will need brown pants, a white top with a brown vest, a red handkerchief, and many beads to match the outfit. You also need long brown boots and a pirate hat to complete the costume.
Gretel And Hansel
Hansel and Gretel are twin siblings in the fairy tale of the Brothers Grimm. Hansel and Gretel are known for subtly defeating evil blind witches to save themselves and other children trapped in the gingerbread house. For brothers and sisters, this is a great spooky concept.
A Spooky Batman Look
Batman is DC Comics' favorite superhero all the time. Use the black cloth to make a simple Batman costume at home. All you need to do is a cloak and a mask. Combine it with a black one-piece suit or black leggings and T-shirt. Put a yellow belt with a bat logo on it and get ready for the spooky Batman look.
Scary Clown
Joker is Batman's nemesis in comics. His face is like a clown, wearing a purple suit. If you have a top coat at home, it is very easy to make this look work, and the result is this scary clown look that gives a perfect look of spookiness without going overboard. Some Joker make-up and some coloured contacts to finish the look can make you the talk to the party. You sure are to bag the best Halloween costume prizes with this look.
Harry Potter
At a fancy dress party, there is nothing better than showing up in a Harry Potter costume. Children like to dress up like good guides in the novel series Harry Potter (JK Rowling). Wear round-frame glasses, a sharp stick or stick, and a long black coat, and you can turn your child into Harry Potter. This not only gives you an interesting look but also, you can add more spookiness with simple makeup like the scar.
The original appearance of the Halloween party does not require much investment. Sometimes, the originality of the disguise may be due to our experimental desire! Are you ready to paint your skin with unusual paint colors, such as blue or orange? In this case, you can become Smurfette or Marge Simpson!
Experiment with these looks for your Fancy dress/Halloween and be the center of attraction!